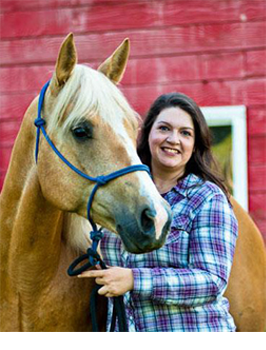 Kim McClelland has been living and breathing horses since she was 4 years old. Throughout her childhood, in Texas, she rode Quarter Horses, Paints, and even Mules in western games, pleasure shows and trail rides. Her riding skills were honed while helping on her grandfather's cattle ranch.
After moving to the Northwest, Kim continued to expand her equine education by studying the English discipline. Her focus for several years was in dressage theory and how to integrate this knowledge into her western roots. In 1996, she began to share her experience through teaching both Western and English riding applying Natural Horsemanship and Balanced Riding theories.
Kim continues to share her experience through articles and other writing projects as well as serving as a judge for the fast growing sport of Mountain Trail. She trains horses with concern and respect for the horse first using her understanding of horse behavior.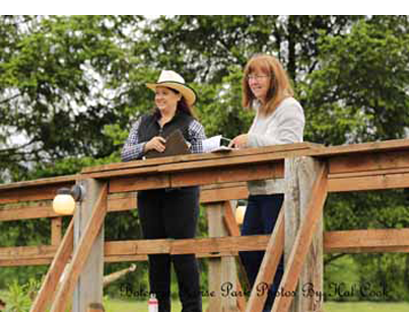 Constantly striving for better horsemanship herself, she has completed studies in Equine Training and Safety and studied  Natural Horsemanship as a student of Greg Eliel over a ten year span. Kim has also been a certified Centered Riding Level II instructor and incorporates the theories into her teaching. Her western roots are never far from her heart. She continues her studies with accomplished coaches in Western Ranch, Mountain Trail,
Centered Riding, Rider's Seat concepts, Natural Horsemanship, and much more. Using this experience, Kim teaches and trains with the ability to answer the "why" questions, bridging the similarities of different riding disciplines and building confidence in both horse and rider.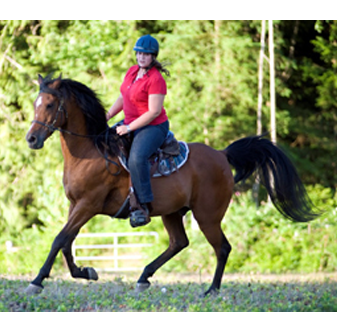 Kim owns a Paint Horse and a Quarter Horse and lives north of Seattle, WA with her family.
5 Star Horsemanship Programs
Kim has developed several programs, each designed to achieve specific results. Her approach is not one size fits all.
Some of Kim's programs include:
Natural Horsemanship
Mountain Trail obstacles
Foundation Training
Groundwork Training
Clinics & Workshops
Equine Behavior
Balanced Riding Class
English Discipline
Western Discipline
Extreme Mountain Trail
CONTACT