I
look forward to creating great memories and inspiring people to be active in many ways with their horses.
Keep your activities with your horse engaging and fun by learning simply and efficiently. I answer the "why" questions about large concepts in easy to learn explanations and teach foundation exercises to hone new skills that can be applied day to day. Participants leave my clinics excited and confident with concepts to practice in different riding situations.
Workshops and Mini-clinics
A variety of demonstrations, workshops and clinics are hosted year round locally. Gather 5 or more people and create your own. A demonstration is no more than 2 hours and is usually done in lecture format on or off a horse. Workshops are 2 hours and actively involve participants. Clinics are 4 hours at least and participants work a horse. Pricing is anywhere from $20 to $100 per person depending upon design of class. Examples: "Groundwork for Better Riding", "Horsemanship 1 Clinic", "Horse Gaits & Movement", "Health Benefits of Horses", "Trail Obstacles and Safety", "Riding in Balance"
1-2 Day Clinics
A full clinic can be hosted anywhere in the U.S. Please call for more details 425-248-3861.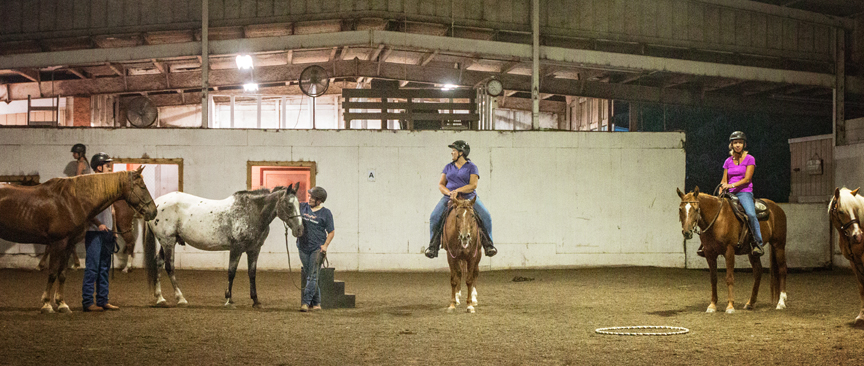 CONTACT