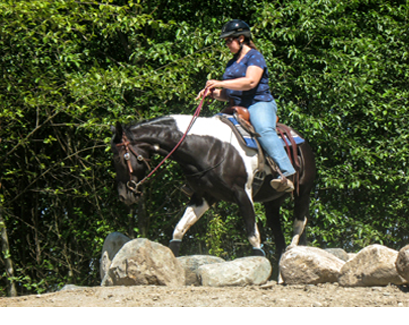 Western and English disciplines welcome. Our well rounded training program works the horse in ground work, arena exercises and confidence building through trail and obstacle exposure. This cross-training has far reaching lifetime advantages for the horse and encourages improvement no matter what you choose to do with your horse.
Foundation Building
Our most popular choice! Full or partial training available. This is training for the horse that has already been started but needs to be taken to the next level in movement, exposure and confidence.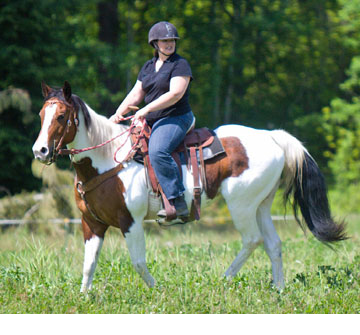 Conditioning
This focuses on building muscle, mental engagement and athletic ability.
Performance
The focus here is refinement, confident responses and fluid transitions mixed with exposure training.
$400.00    5 days a week training/1 day lesson
$285.00    per month 3 days a week
$220.00    per month 2 days a week
$  35.00    per consult/training session
$  15.00    gas charge if travel 10+ miles per session
CONTACT