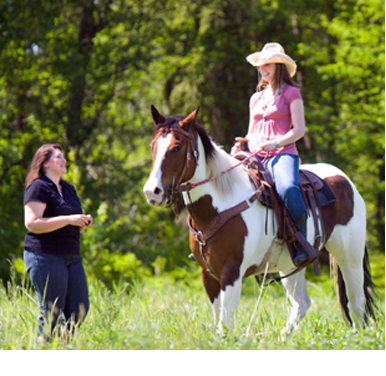 Horsemanship I
This is a class series for the beginner to intermediate rider. These classes focus on foundation for western or english style riding. It is also great for the advanced rider that would like to learn more about ground work and equine behavior. Each lesson is one hour long. Class is adapted appropriately to student's level of expertise and learning style. This is a popular class for adults as well as children!
Horsemanship II
This class series is an excellent follow-up to Horsemanship I and the more seasoned horseman/woman. Learn more about the theory behind the horse and how to apply the knowledge in your ground work and riding. Each lesson is one hour long. Open for intermediates to advanced riders from 8 years to 88 years old!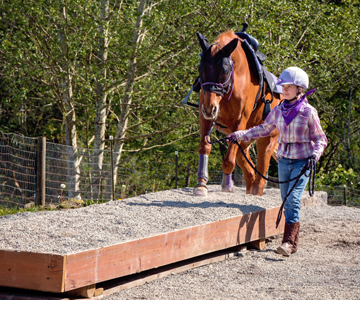 Equine Leadership
This is a ground work class. The student will learn the value of ground work exercises and exploring how behavior, ours and the horses, affects the relationship. No riding in these classes and only handling experience is needed. It is great for groups and individuals. It is open to literally anyone who would like to improve their riding and communication through the use of well purposed ground work exercises.
$ 50.00    private one-hour lesson
$ 35.00    private 1/2-hour lesson
$180.00   4 one-hour private lessons
$125.00   4 one-hour semi-private
$125.00   4 ½-hour private lessons
$ 15.00    gas charge if travel over 10+ miles per session
CONTACT